Hello, this is MIDAS Bridge Blog! 🖐🏻
We are eager to announce that midas Bridge website (www.midasbridge.com) has been officially renewed! The recently renovated MIDAS Bridge website provides tons of features, including a quick look at MIDAS Bridge products, an informative Bridge Wiki, and various technical civil/structural engineering contents. Let's take a look at some of them.
✔ Point 1. Everything to Know about midas Civil from A to Z
The newly renovated website provides a more convenient way for visitors to check any information regarding midas Civil. In the Products Tab, you can get an Overview of midas Civil, learn about the different functions available in the software, and what features of midas Civil are beneficial for your project type. In the Customers tab, you can meet Project Applications and Customers where midas Civil has been used. In addition, under the Resources Tab, you can look into Product Update and get the latest product installation and release notes. Any further questions regarding the software can be answered in our Customer Hub, or you can directly contact us using the 'Talk to us' Tab.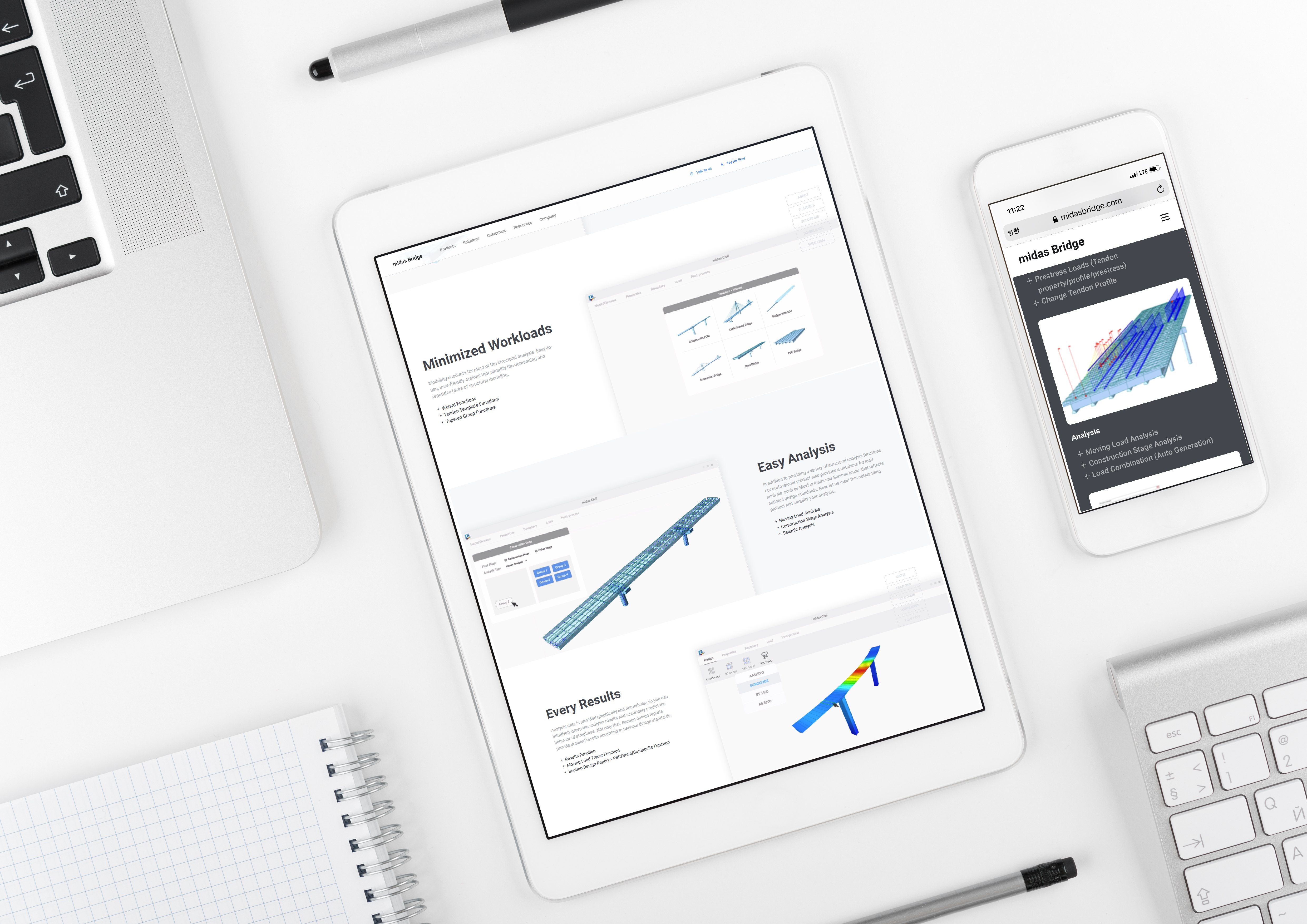 ✔
Point 2. Your only Bridge Engineering Guide:
Bridge Wiki to Case Studies
All necessary information for bridge engineers is available in 'midas Bridge.' Under the Solutions Tab, visitors can get information regarding bridge design by major bridge types and analysis types. Moreover, under the Resources Tab, you can find Blog content ranging from bridge industry recent news & trends to case studies and product-related tips. New content is being uploaded every week, so don't miss your chance of enlightening your bridge insight!
🔎 Click to explore 'Moving Load' on Bridge Wiki >
🔎 Click to explore 'Precast Concrete Bridges' on Bridge Wiki >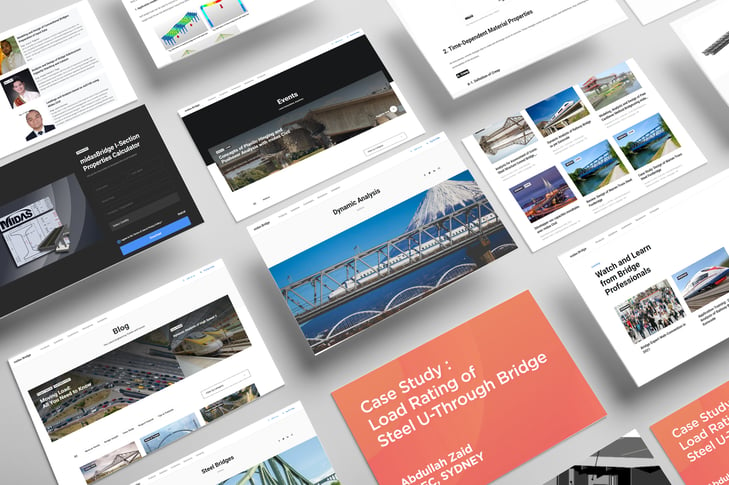 ✔
Point 3. 'Borderless' Technical Webinars
Due to the COVID-19 pandemic, holding seminars in person has been a challenge. At MIDAS, we know how important it is to meet and share technical ideas and issues currently impacting our industry. Therefore, we have decided to host 'Borderless' technical webinars with insightful content provided by our expert guest speakers. Please be free to look under the Events Tab to check for events/seminars/ webinars scheduled soon. We look forward to meeting you all!
🔎 Click here to check upcoming events >
So far, we have introduced the completely revamped midas Bridge website! Do you feel excited to visit us now? Then don't hesitate and let's go together!
🔎 Let's go explore midas Bridge >
🔎 Any question? Talk to us >