Confused about how to model Prestressing?
Please fill out the Download Section (Click here) below the Comment Section to download the PDF Files!
---
Prestressing concrete provides internal compression, which counteracts the tension caused by loads coming onto it. It can be internal or external, pre-tensioned or post-tensioned, straight or curved. But the important thing is the application of appropriate prestressing load in the proper location along the length of the girder/beam.
Through this eBook, you can understand different tendons, various profile generation techniques and appropriately predicting the various long-term and immediate losses in midas civil. Examples are used for the calculation and verification of the losses in midas civil. Some key tips/notes are provided along the way for better modeling.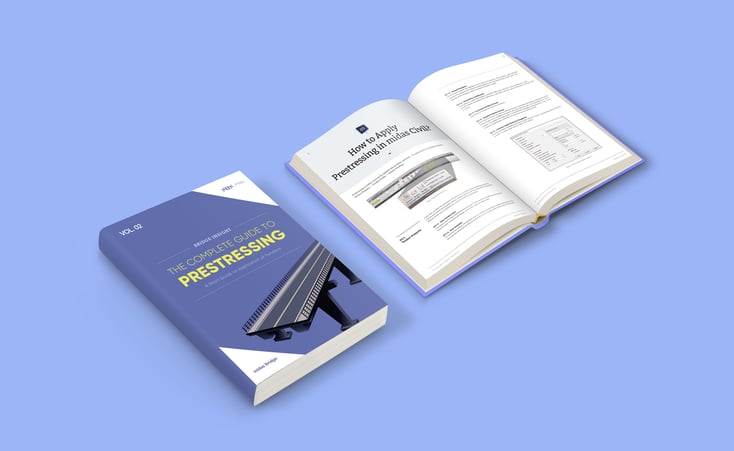 Please look into the Download Section below the Comment Section to download the Ebook!