Do you know about the methods of Seismic Analysis and their application in midas Civil?
Seismic analysis is needed to investigate the response of a structure to earthquakes and design the structures accordingly. Several types of methods may be used for the seismic analysis of bridges such as static seismic method, response spectrum method, pushover analysis, and time history analysis. Midas Civil software provides all these sophisticated techniques to be used in an intuitive way which can accelerate the seismic design of bridges manyfold.
Through this eBook, we will learn about various concepts of seismic analysis of bridges and how we can implement the same in Midas Civil. Furthermore, some important considerations and practical aspects of modeling are discussed regarding the seismic analysis of curved bridges and cable bridges.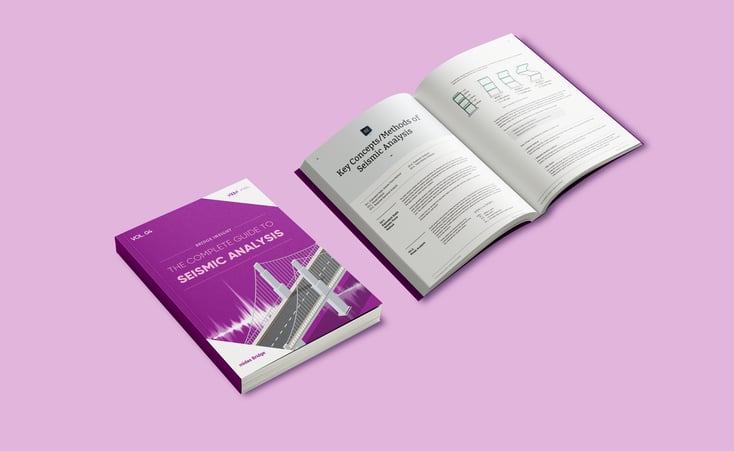 Please fill out the Download Section (Click here) below the Comment Section to download the Ebook!