Have you checked the Temperature Gradient options available in midas Civil?
For bridge superstructures, along with all major loads, the Temperature Gradient load is also significant. It imparts additional stresses due to changes in variation in temperature along with section depth. Midas Civil provides an accurate estimation of these stresses. Also, for certain codes, the auto definition of temperature gradient values will be defined. For example, PSC sections and Composite sections are relatively complex but frequently used; the program automatically determines the temperature load by dividing and transforming the corresponding zone.

Through this eBook, we will learn about the features available for temperature gradient definition for all the section types specified in various standard codes. For better understanding, some illustrative examples are provided to understand how these definitions are made and the verifications with standard manual methods of calculations. Common mistakes while defining these inputs are also discussed.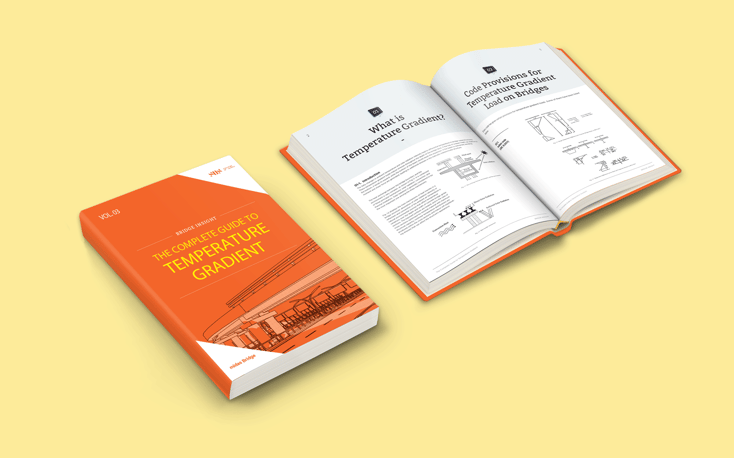 Please fill out the Download Section below the Comment Section to download the Ebook!