Do you know how composite sections are modeled in midas Civil and
how the stresses for a composite section are calculated?
The use of composite sections has increased with the increase in spans of bridges over time. However, there is still ambiguity related to the property definition, consideration, and stress/ force output for composite sections. It is very important to understand how time-dependent effects are considered for composite sections and how they affect the section properties and finally the stress and force results of composite sections.
Through this eBook, you can learn various ways in which composite section properties can be defined in Midas civil. This book also covers, how time-dependent properties are considered for composite sections as well as how part-wise stresses are calculated for girder and slab is discussed with an example.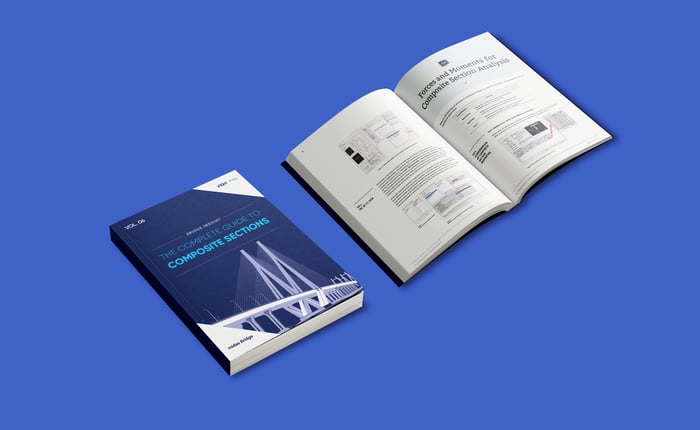 Please fill out the Download Section (Click here) below the Comment Section to download the Ebook!